On Friday, October 18th, we'll be presenting an evening with international bestselling author Anne Perry in conjunction with Litquake.
Mystery, History: Anne Perry in conversation with William C. Gordon
$5 in advance, $7 at the door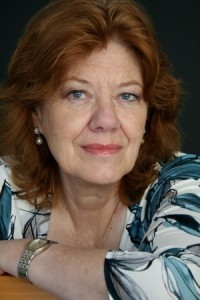 7:30pm
Location:  Glass Door Gallery
245 Columbus Ave  San Francisco, CA 94133
(415) 500-2271
Famed New York Times bestselling author Anne Perry combines mystery with history to take the reader far far away yet still focus on current issues.  Author of more than 80 mystery novels, primarily set in an historically accurate Victorian England, Anne will discuss the art and craft of writing with San Francisco mystery writer William C. Gordon. Gordon's 1960s San Francisco noir novels also use dislocation in time to explore universal concepts and memorable characters.