Click here for a list of past events.
Ongoing Event: MWA NorCal Saturday Write-In
Every Saturday from 10:45 AM-Noon
Join us on Saturday mornings for 10 minutes of chatty camaraderie followed by some dedicated writing time.
Members, email MWANorCalEvents@gmail.com and request the Google Meet link to join.
---
Individual Events
October is Mystery Month!
Wednesday, October 20
HISTORICALS: Stepping into the Past – Crafting the Historical Mystery
Via Zoom; advance registration required
5 PM Pacific Time
Historical: of, relating to, or having the character of history; History: a branch of knowledge that records and explains past events.
How are readers transported into the past through novels? Join us, on Zoom, for this discussion to hear how historical mysteries are imbued with vibrant descriptions of the culture and consciousness of the past. How life was lived in a different time and place, and how crimes were solved using only wit, wisdom, intelligence, and the technology at hand – which did not include cell phones or GPS!
Moderator: Laurie R. King is the New York Times bestselling author of 28 novels and other works, including the Mary Russell-Sherlock Holmes stories. She has been a member of MWA since dinosaurs walked the earth, was president of the NorCal chapter for years, and is probably the only writer to have both an Edgar and an honorary doctorate in theology.
Panelists:

---
Saturday, October 23
Noir at the Bar
Live Event – Part of Lit Crawl
Silver Sprocket
1018 Valencia Street
San Francisco, CA
8 PM
Emcee: Dale Berry is a commercial artist and designer in San Francisco, California, who is best known for his work on the graphic novel series Tales of the Moonlight Cutter, which is published by his company, Myriad Publications. Berry also created Ninja Funnies for Eternity Comics, and the character Dragonhead with co-creator Eric Dinehart. In addition to his work in commercial art and graphic novels, Berry is a professional fencing instructor and hosted a weekly radio program on KRZR.
Readers:
This program is indoors. Mask and proof of vaccination are required at the door. Please read the requirements at litquake.org/covid.

---
Wednesday, October 27
NOIR: Dames and Smooth Operators – Step into the Shadows of Noir
Via Zoom; advance registration required
5 PM Pacific Time
Noir: crime fiction featuring hard-boiled cynical characters and bleak sleazy settings
How do we craft Noir? What makes the atmosphere and setting leap from the pages and grab a reader? How do writers manifest the stark landscapes, raw emotion, concise dialogue, and characters pushed to the edge of their personal abyss? Join us, on Zoom, for what will certainly be a fascinating discussion!
Moderator: David Corbett is the author of six critically acclaimed novels, which have been nominated for the Lefty Award for Best Historical Mystery, the Anthony and Barry Awards for Best First Novel, and an Edgar. His book on the craft of characterization was published by Penguin and his follow-up, The Compass of Character, was published by Writer's Digest Books.
Panelists:
Alex Segura is an acclaimed, award-winning writer of novels, comic books, short stories, and podcasts. His short story "Red Zone" won the 2020 Anthony Award for Best Short Story, and his border noir short story, "90 Miles" will be included in The Best American Mystery and Suspense Stories of 2020. He has also written a number of comic books, most notably the superhero noir The Black Ghost, the YA music series The Archies, and the "Archie Meets" collection of crossovers, featuring real-life cameos from the Ramones, B-52s, and more.
Cara Black is a NY Times and USA Today bestselling author, a San Francisco Library Laureate, Macavity and three-time Anthony award-nominee for her series, Aimée Leduc Investigations, set in Paris. Cara has received numerous accolades for her novels, including multiple nominations for the prestigious Anthony and Macavity Awards, a Washington Post Book World Book of the Year citation, the Médaille de la Ville de Paris—the Paris City Medal, which is awarded in recognition of contribution to international culture—and invitations to be the Guest of Honor at such noteworthy conferences as the Paris Polar Crime Festival and Left Coast Crime.
Rachel Howzell Hall is the critically acclaimed author and Los Angeles Times Book Prize finalist for And Now She's Gone. A New York Times bestselling author, she is a past member of the board of directors for Mystery Writers of America and has been a featured writer on NPR's acclaimed Crime in the City series and the National Endowment for the Arts weekly podcast; she has also served as a mentor in Pitch Wars and the Association of Writers Programs.

---
Saturday, October 30
PARANORMAL: Things that go Bump on the Page – writing the Paranormal Mystery
Via Zoom; advance registration required
2 PM Pacific Time
Paranormal: not scientifically explainable
There seems to be a never-ending fascination with the paranormal. What is the enduring appeal of that which defies explanation? Join us, on Zoom, to enter the world of the supernatural—our own metaphysical romp into the otherworldly. This is sure to be a fun panel!
Moderator: Margaret Dumas writes books about smart, funny women who are trying to figure things out in the San Francisco Bay Area. Occasionally they fall in love. Occasionally they solve a murder.
Panelists:

---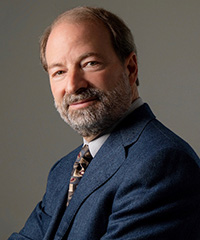 Saturday, November 13
How to Design Your Writing Space for Maximum Creativity, According to Science
Did you know that the color of your walls, the height of your ceilings, and the shape of your furniture can all affect the quality of your writing?
For over twenty years, scientists have been exploring how our physical surroundings influence our mental state, including our ability to do creative work. This presentation will introduce you to the field of environmental psychology and how you can harness it to shape your writing space for maximum performance.
Techniques covered include:
Which two colors have been found to boost creativity
Optimal lighting and sound levels for achieving insights
How memorabilia can break creative logjams
The ideal posture for writing
How to use artwork to kickstart idea flow
Why you shouldn't place your desk against a wall—and what to do if you have no choice
And more
The talk is extensively illustrated, and includes photographs of workspaces belonging to celebrated authors. No prior design expertise required to attend!
Architect Donald M. Rattner helps individuals and organizations maximize creative performance by drawing on scientific research in design psychology. His most recent book is My Creative Space: How to Design Your Home to Stimulate Ideas and Spark Innovation, 48 Science-based Techniques, which has won six awards to date. Educator and practitioner as well as author, Rattner has taught at the University of Illinois, New York Academy of Art, NYU, Parsons, and online. Speaking venues include the Creative Problem Solving Institute, Creative Mornings, libraries, bookstores, conferences, and corporate events. His work and writings have been featured on CNN, in such publications as The New York Times, Work Design Magazine, and Better Humans, and on numerous podcasts. Rattner holds a Bachelor's from Columbia and a Masters of Architecture from Princeton.
---
Saturday, November 20
MWA NorCal Facebook Live
1 PM
Laurie R. King – "Giving Your Best Author Talk (in life or on screen)"