Click here for a list of past events.
Ongoing Event: MWA NorCal Saturday Write-In
Every Saturday from 10:45 AM-Noon
Join us on Saturday mornings for 10 minutes of chatty camaraderie followed by some dedicated writing time.
Members, email MWANorCalEvents@gmail.com and request the Google Meet link to join.
Ongoing Event: Facebook Live
Coming in 2022 to our Facebook page (1 PM Pacific Time):
August 13 – 1 PM – Medical Mysteries: Getting it Right – Dr. Mary Rae
---
Individual Events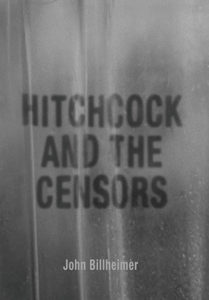 Saturday, August 27, 2022
Hitchcock and the Censors, with John Billheimer
Burlingame Public Library
480 Primrose Rd.
Burlingame, CA
2 PM
Throughout his career, Alfred Hitchcock had to contend with a wide variety of censors attuned to the slightest suggestion of sexual innuendo, undue violence, toilet humor, religious disrespect, and all forms of indecency, real or imagined. From 1934 to 1968, the Motion Picture Production Code Office controlled the content and final cut on all films made and distributed in the United States. During their review of Hitchcock's films, the censors demanded an average of 22.5 changes, ranging from the mundane to the mind-boggling, on each of his American films.
In his award-winning Hitchcock and the Censors, author John Billheimer traces the forces that led to the Production Code and describes Hitchcock's interactions with code officials on a film-by-film basis as he fought to protect his creations, bargaining with code reviewers and sidestepping censorship to produce a lifetime of memorable films. Despite the often-arbitrary decisions of the code board, Hitchcock still managed to push the boundaries of sex and violence permitted in films by charming—and occasionally tricking—the censors, and by swapping off bits of dialogue, plot points, and individual shots (some of which had been deliberately inserted as trading chips) to protect cherished scenes and images. By examining Hitchcock's priorities in dealing with the censors, this work highlights the director's theories of suspense as well as his magician-like touch when negotiating with code officials.
John Billheimer is the author of two mystery series: one with West Virginia failure analyst Owen Allison, and the other featuring Ohio sportswriter Lloyd Keaton. He has taught courses in film noir, hard-boiled fiction on film, and the modern mystery in film and print at Stanford and Santa Clara Universities.
---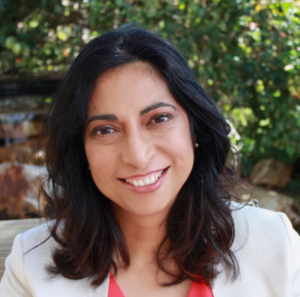 Saturday, October 29, 2022
Building a Better Website, Sell More Books, with Fauzia Burke – Virtual Event
1 PM
Every author needs a website in their name. In this presentation, Fauzia Burke will share tips for creating a website and making it as effective as possible. You'll learn:
Why you need a website even before you finish your book
Why your website should be a workhorse and not a show pony
Why you need a content strategy that makes your website a unique place to visit
How to sell more books by making your website the hub of all your marketing
How to build a website to gain attention from the media
Common mistakes authors make in their marketing
With 25 years of experience in digital book publicity and marketing, Fauzia has seen firsthand the value of an author website in the success of a book.
Fauzia Burke is a book marketing expert and pioneer of online book publicity. As the founder and president of FSB Associates, she has spent more than 25 years publicizing books by bestselling authors such as Alan Alda, Arianna Huffington, Deepak Chopra, Sonya Renee Taylor, Ken Blanchard, Charles Spencer, as well as many first-time authors. In 2019, she co-founded Pub Site, a platform for building author websites and used by authors like Tom Clancy, Robin Cook, and hundreds more. Fauzia also does consulting and offers a "power hour" for authors needing marketing advice. Whether you're a first-time author overwhelmed by the idea of building a brand or an experienced author wanting to take your marketing and publicity to the next level, Fauzia can help! She's the author of Online Marketing for Busy Authors, and is based in San Diego, California.
Register here for this Zoom presentation.