Click here for a list of past events.
Ongoing Event: MWA NorCal Saturday Write-In
Every Saturday from 10:45 AM-Noon
Join us on Saturday mornings for 10 minutes of chatty camaraderie followed by some dedicated writing time.
Members, email MWANorCalEvents@gmail.com and request the Google Meet link to join.
Ongoing Event: Facebook Live
Coming in 2022 to our Facebook page (1 PM Pacific Time):
Saturday, October 8: Claire Johnson on "Hot Bodies, Cool Prose": Writing Sex Scenes
---
Saturday, October 1, 2022
Mystery Month Begins!
Scrivener vs. Plottr: Tools of the Trade, with Eileen Rendahl & Margaret Dumas
1 PM Pacific Time
Authors Eileen Rendahl and Margaret Dumas are presenting a recap of the tool that they use to help them organize their writing process so that you can determine which one might be right for you. They will discuss how they use the programs, what they love, and what they hate so you can assess what fits your style and process. You must register for this event. It will also be live-streamed on Facebook.
---
Thursday, October 13, 2022
Is NaNoWriMo right for you?
7 PM Pacific Time
Two award-winning MWA NorCal members, Catriona McPherson and Gigi Pandian, share their secrets about why they love National Novel Writing Month, even after having penned more than a dozen novels each.
NaNoWriMo is a community, a bootcamp, a retreat, a cheerleading squad… you can follow the map or draw your own.
No matter the stage of your writing career, there are great reasons to try NaNoWriMo this November. Join us on October 13 to hear Catriona and Gigi's tips and tricks, plus ask them questions.
After registering, you will receive a confirmation email containing information about joining the meeting.
---
Saturday, October 22, 2022
LitCrawl: Noir at the Bar
The Latin American Club, 3286 22nd St., San Francisco, CA
5-6 PM
The authors reading selections of their novels include Dale Berry, Joe Clifford, Laurie R. King, Susan Shea, and Faye Snowden.
---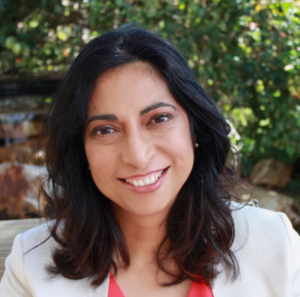 Saturday, October 29, 2022
Building a Better Website, Sell More Books, with Fauzia Burke – Virtual Event
1 PM Pacific Time
Every author needs a website in their name. In this presentation, Fauzia Burke will share tips for creating a website and making it as effective as possible. You'll learn:
Why you need a website even before you finish your book
Why your website should be a workhorse and not a show pony
Why you need a content strategy that makes your website a unique place to visit
How to sell more books by making your website the hub of all your marketing
How to build a website to gain attention from the media
Common mistakes authors make in their marketing
With 25 years of experience in digital book publicity and marketing, Fauzia has seen firsthand the value of an author website in the success of a book.
Fauzia Burke is a book marketing expert and pioneer of online book publicity. As the founder and president of FSB Associates, she has spent more than 25 years publicizing books by bestselling authors such as Alan Alda, Arianna Huffington, Deepak Chopra, Sonya Renee Taylor, Ken Blanchard, Charles Spencer, as well as many first-time authors. In 2019, she co-founded Pub Site, a platform for building author websites and used by authors like Tom Clancy, Robin Cook, and hundreds more. Fauzia also does consulting and offers a "power hour" for authors needing marketing advice. Whether you're a first-time author overwhelmed by the idea of building a brand or an experienced author wanting to take your marketing and publicity to the next level, Fauzia can help! She's the author of Online Marketing for Busy Authors, and is based in San Diego, California.
Register here for this Zoom presentation.