We have some exciting events on the horizon. On Friday, April 12th, we'll be co-hosting our semi-annual State of the Industry panel at 6:30pm with Sisters in Crime/NorCal. Our panel will consist of bookseller Praveen Madan of Kepler's/Booksmith, Editor Jay Schaefer, Literary Agent Andy Ross, and Librarian Barbara Bibel of the Oakland Public Library. This should be a fascinating meeting, we hope you all can attend. $10 members/$15 non-members. RSVPs are necessary, please email Terry Shames if you'd like to attend (Tmshames@pacbell.net).Location: Morgan, Lewis, & Bockius LLP, One Market, Spear Street Tower, San Francisco, CA 94105.
Then on Saturday, May 11th at 2pm, rock star Secretary Keith Raffel has wrangled former CIA agent and author Robert Baer to discuss his 21 year-long career with the Agency.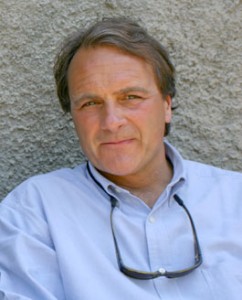 Pulitzer Prize winning New Yorker contributor Seymour Hersh described Baer as, "perhaps the best on-the-ground field officer in the Middle East," which is high praise indeed.Baer was the inspiration for George Clooney's character in SYRIANA. $10 members/$15 non-members. Limited seating available for what is guaranteed to be a wildly popular event, so RSVP ASAP to Keith Raffel (keith@keithraffel.com). Location: SF State University, Downtown Campus, 835 Market St, San Francisco, CA, 94103.