The Northern California chapters of Mystery Writers of America and Sisters in Crime are thrilled to be partnering with Litquake to launch a new conference on the art, craft and business of crime writing, to be held in San Francisco on Saturday, September 22nd.
The conference features an all-star lineup of Bay Area crime and mystery writers, headlined by NYT Bestselling authors Rhys Bowen and Sheldon Siegel as guests of honor.
The day is broken into two segments: the craft of writing and the
business of writing. In addition to our guests of honor, participating
authors include David Corbett, Cara Black, Keith Raffel, Camille
Minichino, Priscilla Royal, Reece Hirsch, Lisa Brackman, JJ and Bette Lamb, Robin Burcell, Michelle Gagnon, Julianne Balmain, Simon Wood, and Catriona McPherson.
There will be a bookstore on the premises, snacks, and time built in to chat with the panelists. A full list of the panels is below!
Remember–participation is LIMITED to 75, so please get your
reservations in early!
See below for details on schedule and faculty members.

The date:
SATURDAY, SEPTEMBER 22, from 8am – 5pm, in downtown San Francisco at the beautiful law offices of Morgan, Lewis & Bockius (courtesy of thriller author and partner Reece Hirsch). Litquake is a co-sponsor of the event with MWA and SinC.
The address is 1 Market Street, Spear Street Tower, 5th Floor, San
Francisco.
NOTE: You will need PHOTO ID for security reasons, and we would like your confirmation by at least one day in advance so that we can have you listed on the security sheet for entrance.
The cost:
MWA, SinC or Litquake member
Pre-paid: $50
At the door: $75 (no guarantee tickets will be available)
Checks must be received by September 15th to guarantee your space, since there is a 75 person limit. Please send your checks to:
Pat Morin, PO Box 2220 Sausalito, CA 94965.
Make all checks out to MWA NorCal
General Public
Pre-paid: $75
At the door: $100 (no guarantee tickets will be available)
The schedule:
8:00 – 9:00: Arrive, mingle
9 – 9:30: Introduction
Keynote Address [Special Guest of Honor: Rhys Bowen]
I. First Half of Day: The Craft of Writing
9:30 – 10:15: Genres and Subgenres: What's It All About?
[David Corbett, JJ/Bette Lamb, Reece Hirsch]
10:15-10:30: Break, book signing
10:30-11:15: Stars of the Show: Characterization, Heroes and Villains
[Keith Raffel, Rhys Bowen, Robin Burcell]
11:15-11:30: Break, book signing
11:30-12:15: The Race for Pace, the Vision of Voice
[Catriona McPherson, David Corbett, Kelli Stanley]
12:15-12:30: Break, book signing
12:30 – 1:30: Lunch [on your own — there are plenty of places nearby!]
Second Half of Day: The Business of Writing
1:30 – 2:15: Make Yourself Irresistible [queries, PR pitches, etc.]
[Lisa Brackman, Priscilla Royal, Sheldon Siegel]
2:15-2:30: Break, book signing
2:30 – 3:15: Creative Marketing: What Your Publisher Does and
Doesn't Do
[Reece Hirsch, Julianne Balmain, Michelle Gagnon]
3:15-3:30: Break, book signing
3:30 – 4:15: White Water Rafting: Career Navigation for a Writer
[Simon Wood, Camille Minichino, Cara Black]
4:15-4:30: Break, book signing
4:30-5:00: Strike the set!
Faculty Members
Rhys Bowen– Guest of Honor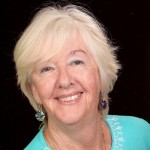 Rhys Bowen writes two series of historical mysteries: the Molly Murphy mysteries featuring an Irish immigrant in New York city and the lighter, witty Royal Spyness novels about a minor royal in 1930s London. Rhys's books have won many awards including two Agathas, two MacAvities, two Anthonies and have made the New York Times bestseller list. Rhys is a transplanted Brit who divides her time between Marin County and Arizona.
Sheldon Siegel– Guest of Honor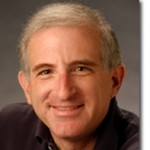 San Francisco attorney Sheldon Siegel is the New York Times critically acclaimed, bestselling author of eight legal thrillers featuring criminal defense attorneys Mike Daley and Rosie Fernandez. His eighth book, THE TERRORIST NEXT DOOR, will be released in September of 2012. Sheldon lives in Marin County with his wife and twin sons. He's a board member of the Northern California chapter of MWA.
Julianne Balmain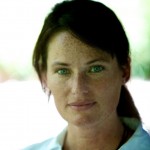 Julianne Balmain is a Bay Area copywriter and novelist. Using the pseudonym Nadia Gordon, she's the author of the Napa Valley culinary mystery novelsSharpshooter, Death by the Glass, Murder Alfresco, and Lethal Vintage, nominated for a Mystery Writers of America Mary Higgins Clark Award. Featured in the documentary Mysterious California, her series has been called "jolly, high-calorie pleasure" by the Chicago Tribune, "highly enjoyable" by theWashington Post, and "rapturous" by the LA Times.
Cara Black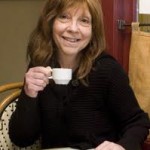 Cara Black writes the bestselling and award nominated Aimée Leduc investigation series set in Paris. She's a former NorCalMWA President, National MWA Board member and member of the Marais Historic Society. Her website is http://www.carablack.com
Lisa Brackman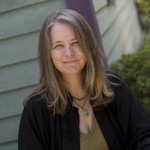 Lisa Brackmann's debut novel, ROCK PAPER TIGER, set on the fringes of the Chinese art world, made several "Best of 2010" lists, including Amazon's Top 10 Mystery/Thrillers. Her second novel, GETAWAY, a thriller in Mexico, was chosen as an ALA Summer Reading Pick and has been nominated for SCIBA's Parker award. Lisa's upcoming book, HOUR OF THE RAT, features the return of ROCK PAPER TIGER heroine Ellie McEnroe, on another ill-advised quest in today's China.
Robin Burcell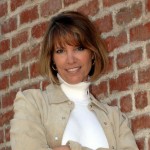 Robin Burcell, an FBI-trained forensic artist, has worked as a police officer, detective and hostage negotiator. THE BONE CHAMBER is her latest international thriller about an FBI forensic artist. FACE OF A KILLER (starred review from Library Journal) was the first in the series. THE DARK HOUR will be out December 2012 and THE BLACKLIST in January 2013. www.robinburcell.com/
David Corbett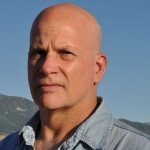 David Corbett is the author of the story collection KILLING YOURSELF TO SURVIVE and four novels: THE DEVIL'S REDHEAD, DONE FOR A DIME (a New York Times Notable Book), BLOOD OF PARADISE (nominated for numerous awards, including the Edgar), and DO THEY KNOW I'M RUNNING (Spinetingler Award, Best Novel—Rising Star Category 2011). His short fiction has been selected twice for Best American Mystery Stories, and Penguin will publish his textbook on the craft of characterization, THE ART OF CHARACTER, in January 2013.
Reese Hirsch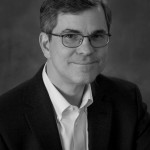 Reece Hirsch's legal thriller THE INSIDER was a finalist for the 2011 International Thriller Writers Award for Best First Novel.  Reece is a partner in the San Francisco office of Morgan, Lewis & Bockius specializing in privacy, security and healthcare law.  He is also a member of the board of directors of 826 National, a San Francisco-based non-profit that provides under-resourced students, ages 6-18, with opportunities to explore their creativity and improve their writing skills.
Bette Golden Lamb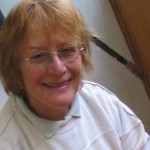 Bette Golden Lamb is unmistakably from the Bronx – probably why she loves to write dark and gritty novels. Being an RN also explains her intense interest in medical thrillers: SISTERS IN SILENCE, about a female serial killer on a noble mission; the RN Gina Mazzio series, BONE DRY and SIN AND BONE, features a gutsy nurse who can't ignore life-threatening situations. HEIR TODAY takes you on a suspense/adventure romp. All four books were co-authored with husband J.J. Lamb.
J.J. Lamb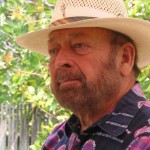 J. J. Lamb's journalism career was interrupted by the U.S. Army, which provided a Top Secret clearance; a locked room with table, chair, typewriter; and enough privacy to write short stories. Next, a paperback PI series featuring gaming consultant Zachariah Tobias Rolfe III, followed by collaboration with wife Bette Golden Lamb to produce three gritty medical thrillers: BONE DRY, SIN & BONE, and SISTERS IN SILENCE. A fourth collaboration, HEIR TODAY, is a suspense-adventure-romance caper.
Catriona McPherson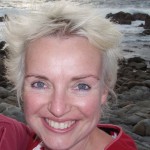 Author of the Macavity, UK Dagger and UK Theakston's Old Peculier nominated Dandy Gilver mysteries, set in Scotland in the 1920s. St Martin's Press launched the series in the US in 2011 with The Proper Treatment of Bloodstains and the latest, An Unsuitable Day for A Murder, came out in June. Catriona lives in northern California with two black cats and a scientist. Check out Dandy's world at www.dandygilver.com and Catriona's at catrionamcpherson.blogspot.com.
Camille Minichino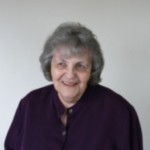 Camille Minichino, a retired physicist turned writer, has published 17 mysteries: the Periodic Table Mysteries, the Miniature Mysteries (as Margaret Grace), and the Professor Sophie Knowles Mysteries (as Ada Madison). Soon, every aspect of her life will be a mystery series. Camille has also published articles for popular magazines and teaches science and writing workshops. She works at Lawrence Livermore National Laboratory and teaches at Golden Gate U. in San Francisco. Her website is www.minichino.com
Keith Raffel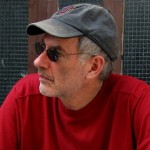 As counsel to the Senate Intelligence Committee, Keith Raffel held a top secret clearance to watch over CIA activities. He has also founded a Silicon Valley software company, taught writing to Harvard freshmen, run for Congress, supported himself at the racetrack, and worked at a DNA sequencing company. These days he stays busy writing crime fiction in Palo Alto, his hometown. A FINE AND DANGEROUS SEASON, a thriller set during the Cuban Missile Crisis of 1962, is his most recent novel.
Priscilla Royal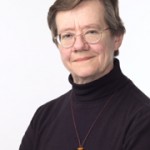 Priscilla Royal writes the Prioress Eleanor / Brother Thomas medieval mystery series from Poisoned Pen Press. She grew up in British Columbia and earned a BA in World Literature at San Francisco State. A theater fan, reader of history, mystery and fiction of lesser violence, she belongs to California Writers Club, MWA, and Sisters in Crime. Her current book is A KILLING SEASON. The ninth, THE SANCTITY OF HATE, arrives in December 2012. Website: www.priscillaroyal.com.
Kelli Stanley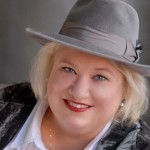 Kelli Stanley lives in San Francisco, earned an MA in Classics, and loves a good fedora. The first in her Miranda Corbie series, CITY OF DRAGONS, won the Macavity Award and was shortlisted for many other awards, including the Los Angeles Times Book Prize, the Shamus, and the Bruce Alexander. CITY OF SECRETS won the Golden Nugget Award for best mystery set in California; CITY OF GHOSTS is forthcoming. Kelli also writes a second series set in ancient Rome, the first of which, NOX DORMIENDA, won the Bruce Alexander Award. She currently serves as president of MWA Northern California.
Simon Wood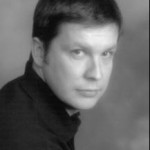 Simon Wood is an ex-racecar driver, a licensed pilot and an occasional private investigator. Simon has had over 150 stories and articles published. His short fiction has appeared in a variety of magazines and anthologies, and has garnered him an Anthony Award and a CWA Dagger Award nomination, as well as several readers' choice awards. He's a frequent contributor to Writer's Digest. He's the author of a dozen books. His latest book is HOT SEAT, the follow-up to DID NOT FINISH, a  mystery series set in the world of motorsport.