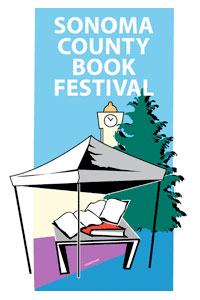 MWA NorCal and SinC NorCal are hosting a table at the upcoming Sonoma County Book Festival in Santa Rosa on Saturday, September 24th, from 10am to 4pm. If you are a published author and would like to join us to sign and sell your book(s) at our table, please send an email to Julianne Balmain (see your email for contact details) by the end of the day Wednesday, August 24th and specify which time slot you prefer.
We have room for four writers in each of three two-hour shifts: 10am-noon, noon to 2pm, or 2pm to 4pm.
For more about the festival, visit their website.