A Hot and Sultry Night for Crime, with twenty great storied edited by Jeffery Denver, is a MWA Presents Classic e-book reissue of the 2003 MWA Presents collection.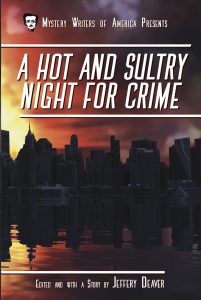 "Temperatures rise and tempers flare in twenty original short stories by the mystery world's finest authors, set in hot climates where jealousy, greed, and murderous rage reach the boiling point."
Great reading for late summer! Buy links are here.