We were out in force at the Bay Area Book Festival this past weekend, with a hoppin' booth featuring giveaways of one-page short fiction by our members, a raffle of MWA anthologies,  and more
The Set Up: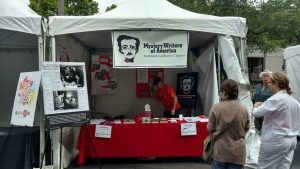 Members Cara Black and Reece Hirsch:
.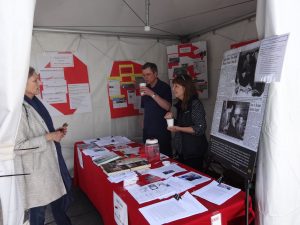 Member Rita Lakin signs her memoir: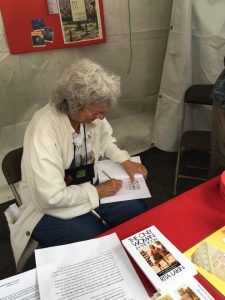 It was a great opportunity to meet mystery readers and other writers. Keep in touch with us, and next time you can be a part of the show!